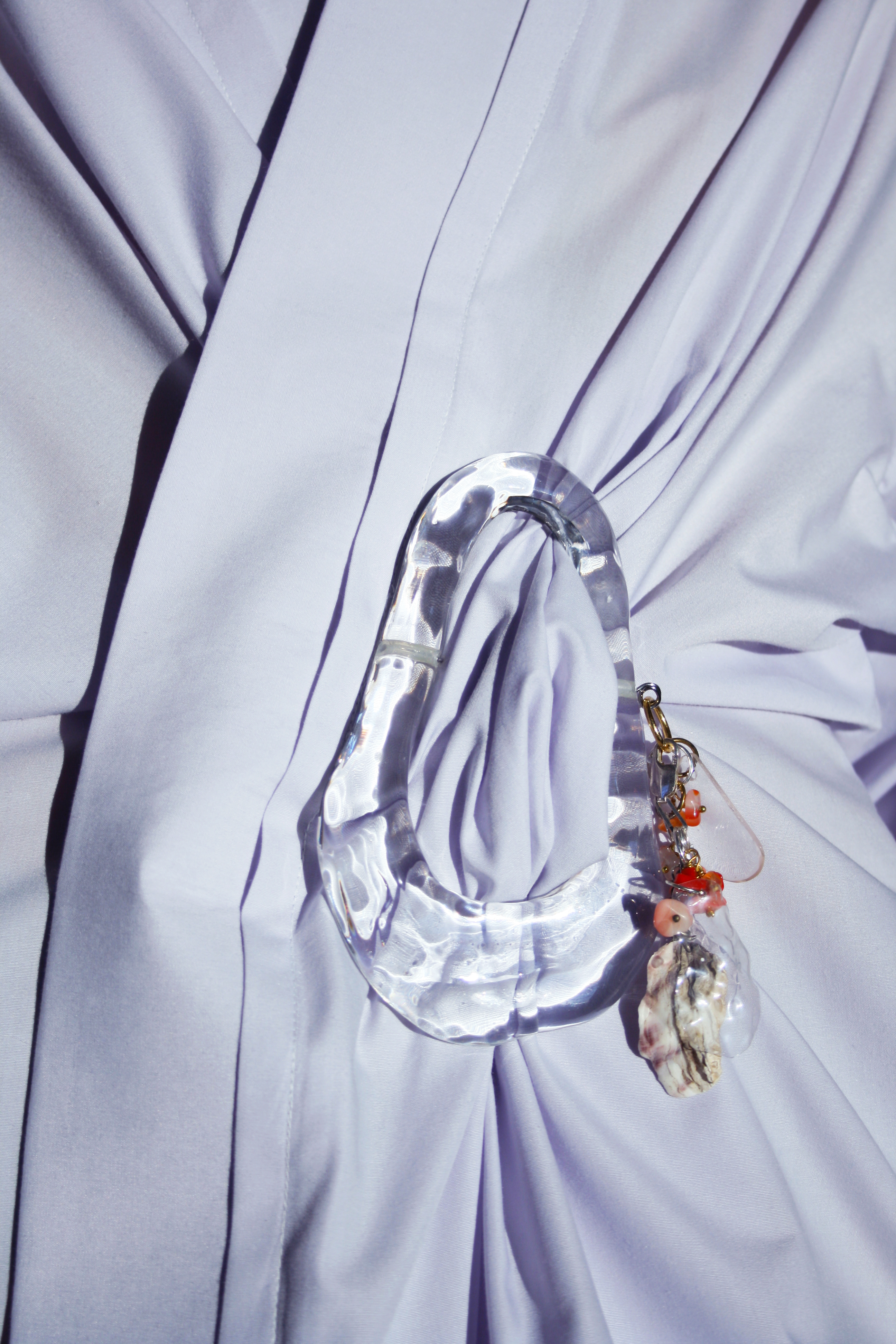 NL / 2018
@ Design Academy Eindhoven
Graduation Cum Laude (BA) from the department Man and Identity.
Tailoring Jewellery - A studiy of futur of fashion, upcycling, concept development and accessories design.

Displayed @ Dutch Design Week
G18 Exhibtion
20th-28th of October 2018



We are overloaded with garments but we still want new outfits. What will be designed when complete new outfits are no longer on demand but alteration of existing garments is requested?

Trashures is a collection of tailoring jewellery empowered by the vision; 'One man's trash, another man's treasure'. The jewellery collection focuses on altering existing garments without cutting or sewing. The transparent surfaces of the Trashuresunite jewellery and gathered material into one rich glass-like look, contrasted by the rough embellishments made from valuable and non-valuable charms – equating trash with treasures and emphasizing the vision of the collection.