TEXTILE COLLECTIONS
Forcast and development

IMPERFECTIONS
A work philosoph
and a r
esearch of man, nature and imperfections - potential and complexses.
Outcome: Portable pottery wheel for meditative outdoor clay turning and a instruction manual to uptain the perfect imperfections.
In colabroating with designer and craftman Rick Makes.
Design Academy Eindhoven, 2016
TEA TIME
Workshop in casting and ceramics.
Research on colours shape and composition.
Coutcome: Tea cups, pot and milk jug


Design Academy Eindhoven
Foundation Year, 2014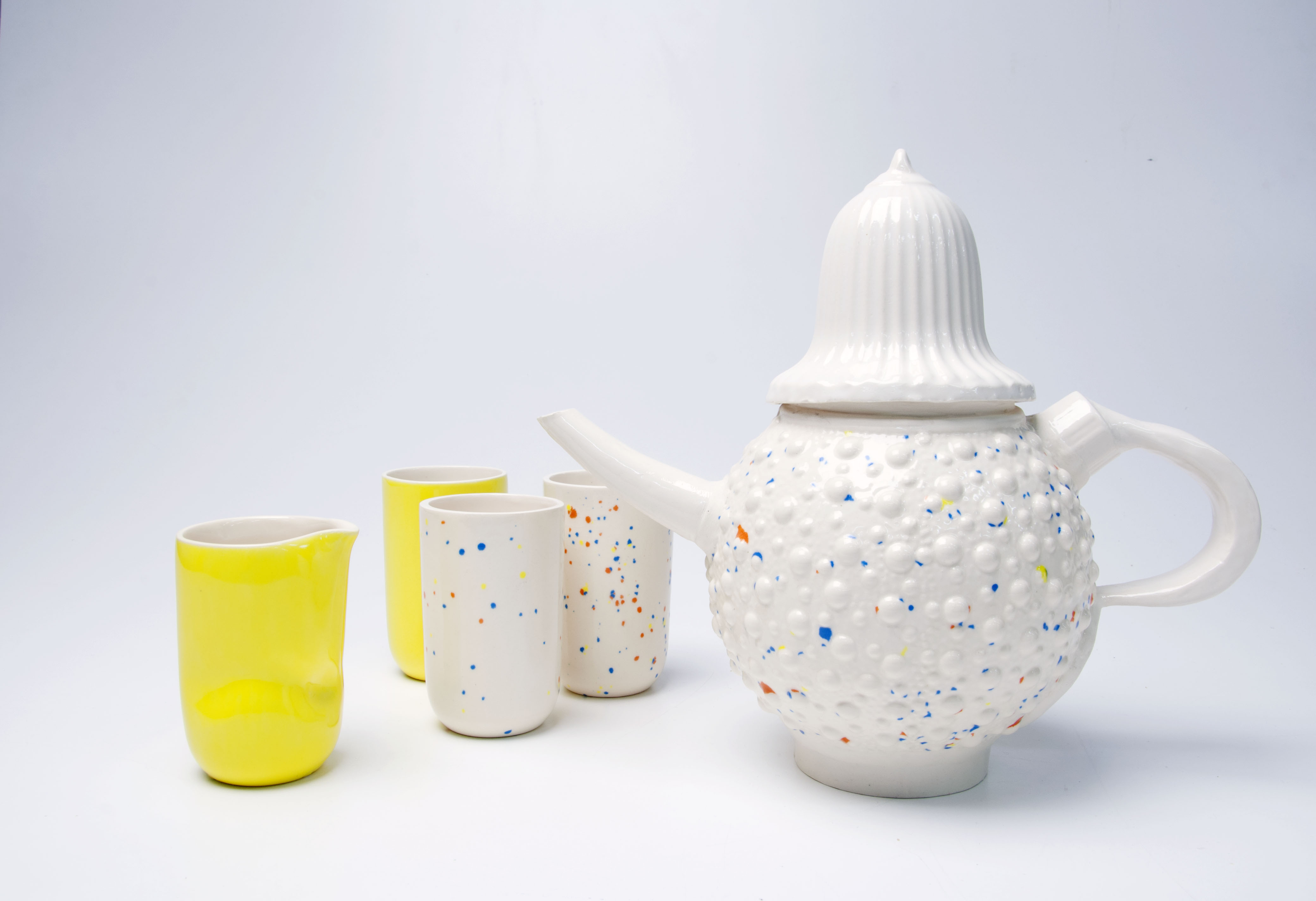 HUMAN TOOL
Human Tools exhibtion and workshop at Dutch Design Week, 2016
Elabroating on the aphorism: 'To have 10 thumbs'. A tool to remind human to easen up.
Kazerne Young, Dutch Design Week
Eindhoven, 2016
MATERIAL IDENTITIES
COMING SOON!
Dutch Design Week
Eindhoven, 2017