Qulliq lamp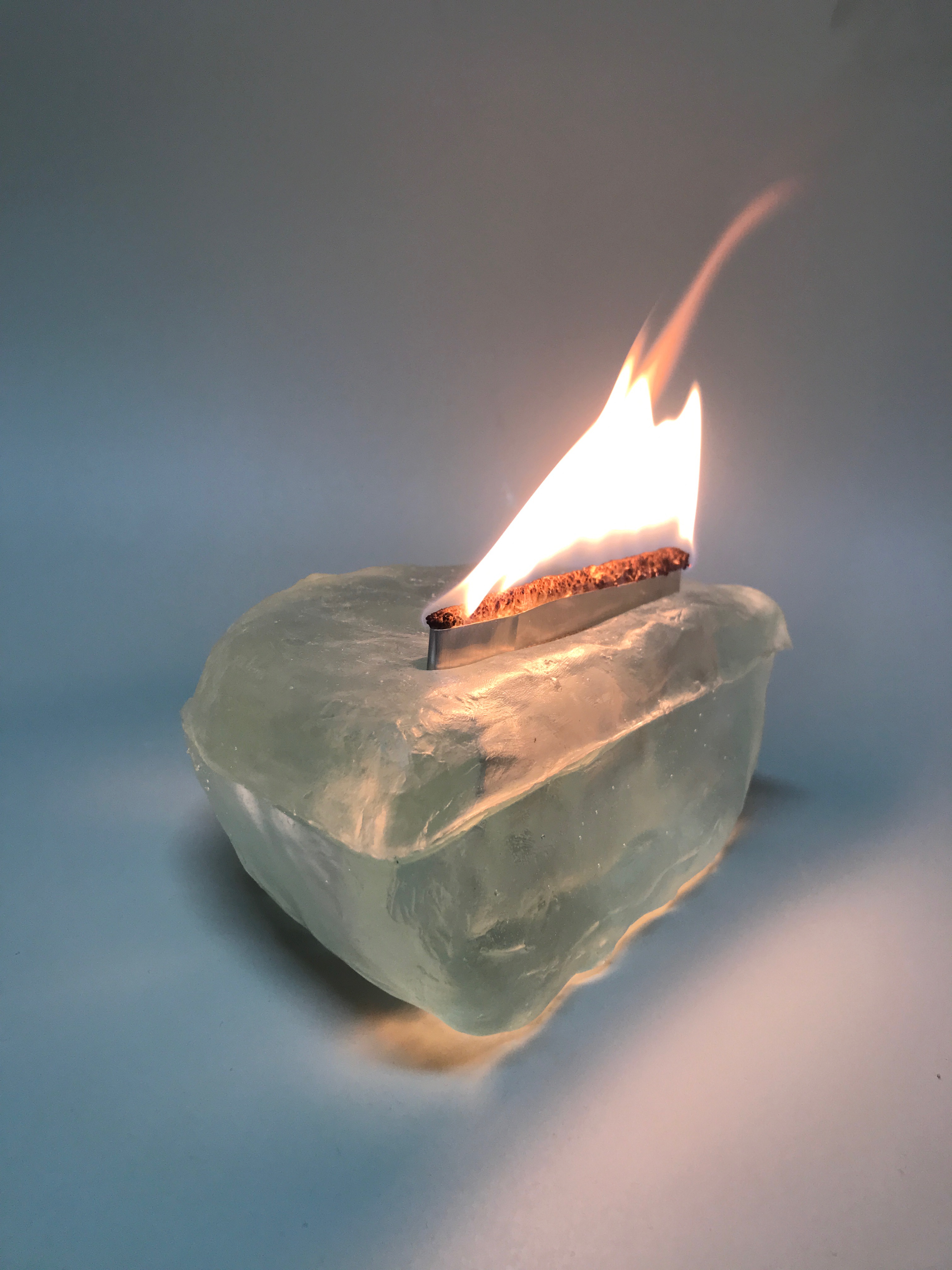 DK / 2020
@ The Royal Danish Academy
Research and reinterpretation of the traditional Arctic qulliq lamp.
Traditionally the qulliq lamp was fuelled by plump from seals or whales. In addition to its luminous function the lamp facilitates a spiritual connection between human, nature and all its creatures. This spiritual state of mind and the raw aesthetics has inspired the design of this new oil lamp.
The new oil lamp transmits a light in between bonfire and candlelight, and strives to facilitate a calm atmosphere with time for reflection and mindfulness.
Traces of the qulliq lamp can be dated back to 1900 BC and the Saqqaq-population in West Greenland. It is the first portable light source constructed by human beings. The central part of the lamp was most often carved in soapstone or wood, with a wick made from dry moss and fuel with plump.

Besides been an essential source of light and heat the lamp served as a very important spiritual role. The lamp is described as the link between the mother of the household and the other worlds. The other worlds embody the spiritual life of all living creatures on earth and are fundamental in the animistic belief and mentality of the traditional Intuits. A housewife who took good care of her qulliq lamp and thereby also had a strong spiritual connection could allegedly secure a successful hunt.



This object is the first edition of Circular Culture a design concept bringing research and inspiration behind a design to the forefront of the consumer experience.
By sharing cultural knowledge and research Circular Culture strive to accumulate knowledge about the cultures which has inspired the newly designed objects and respectfully credit the source of the inspiration