CERAMICS WORKS
Design and experiments

IMPERFECTIONS
A work philosoph
and a r
esearch of man, nature and imperfections - potential and complexses.
Outcome: Portable pottery wheel for meditative outdoor clay turning and a instruction manual to uptain the perfect imperfections.
In colabroating with designer and craftman Rick Makes.
Design Academy Eindhoven, 2016
TEA TIME
Workshop; casting and ceramics.
Research, colours, shape and composition.
Coutcome: Tea cups, pot and milk jug


Design Academy Eindhoven
Foundation Year, 2014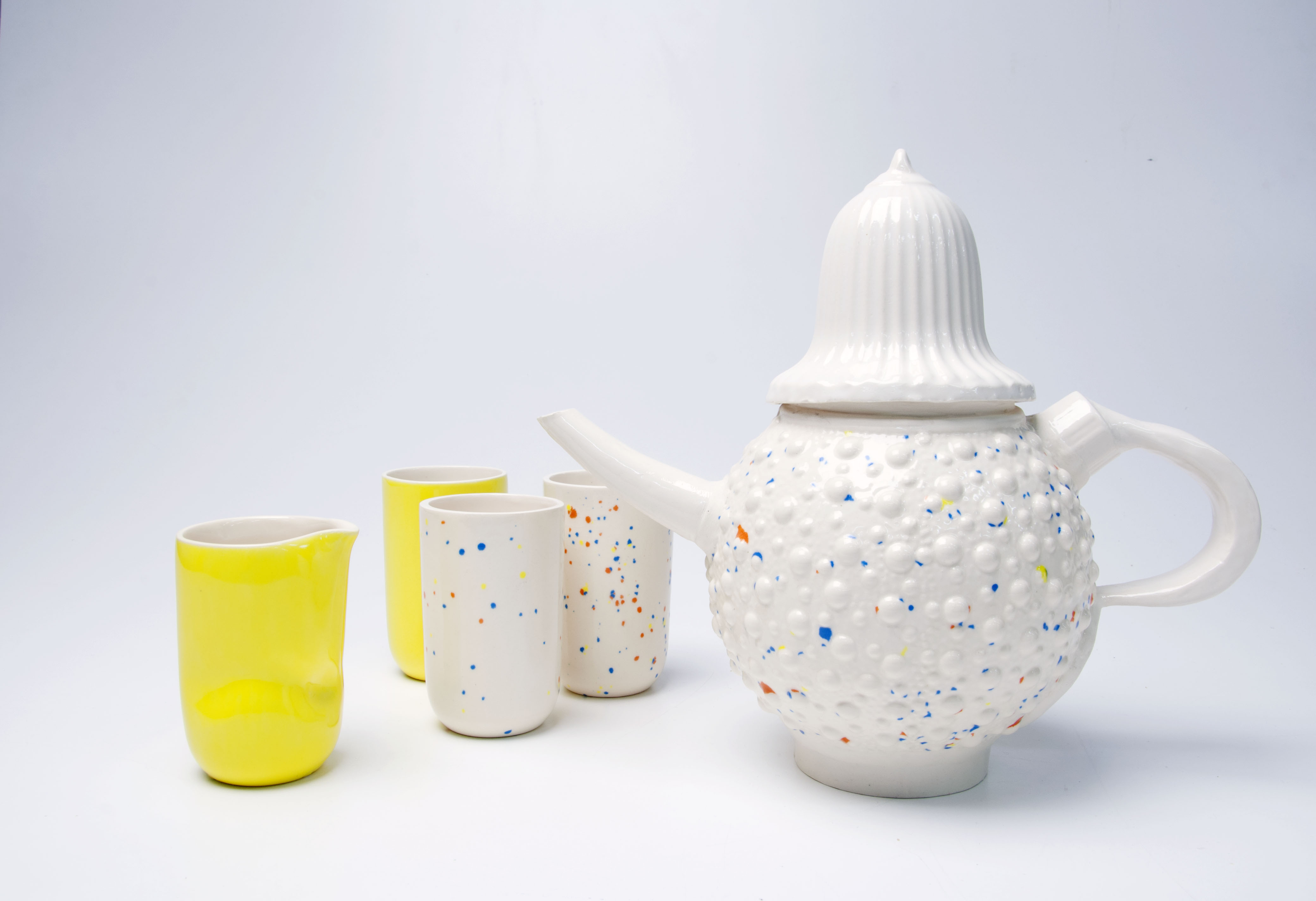 HUMAN TOOL
Human Tools exhibtion and workshop at Dutch Design Week, 2016
Elabroating on the aphorism: 'To have 10 thumbs'. A tool to remind human to easen up.
Kazerne Young, Dutch Design Week
Eindhoven, 2016
MATERIAL IDENTITIES
Dutch Design Week
Eindhoven, 2017